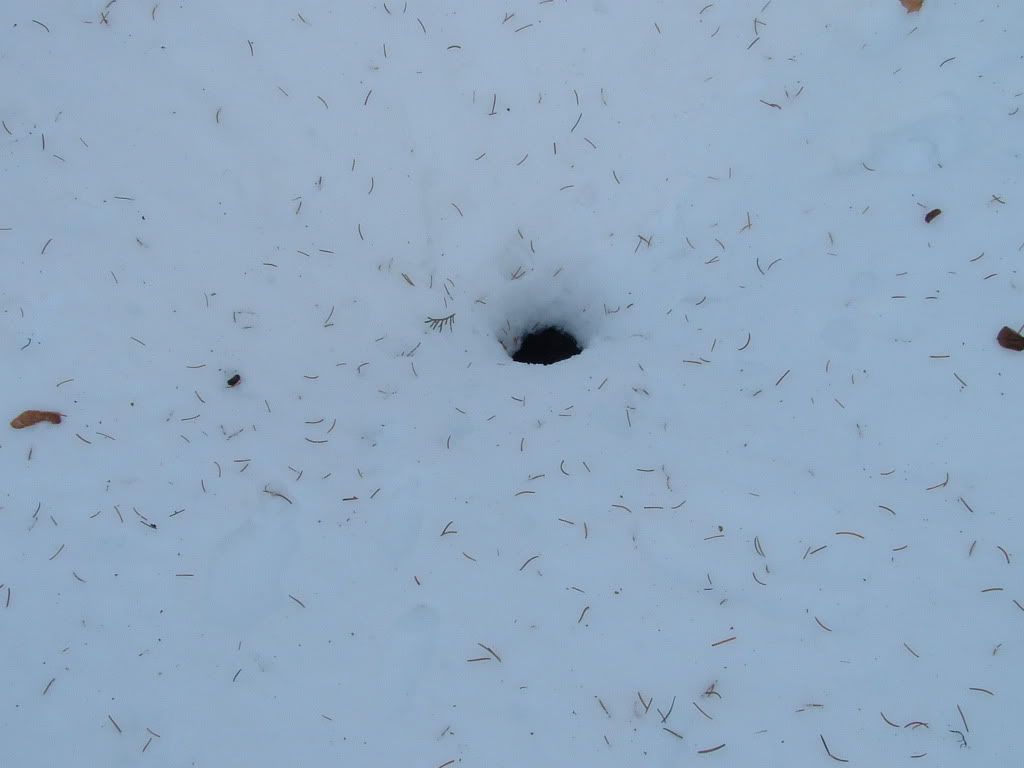 When I posted "
Ice Volcano
" two weeks ago, we knew there was air to the surface of our pond. Since then, until today, this air hole has been buried under snow. The small hole at the bottom of a depression in the deep snow covering the pond confirms that our aerator still works.
The pond is hard to find.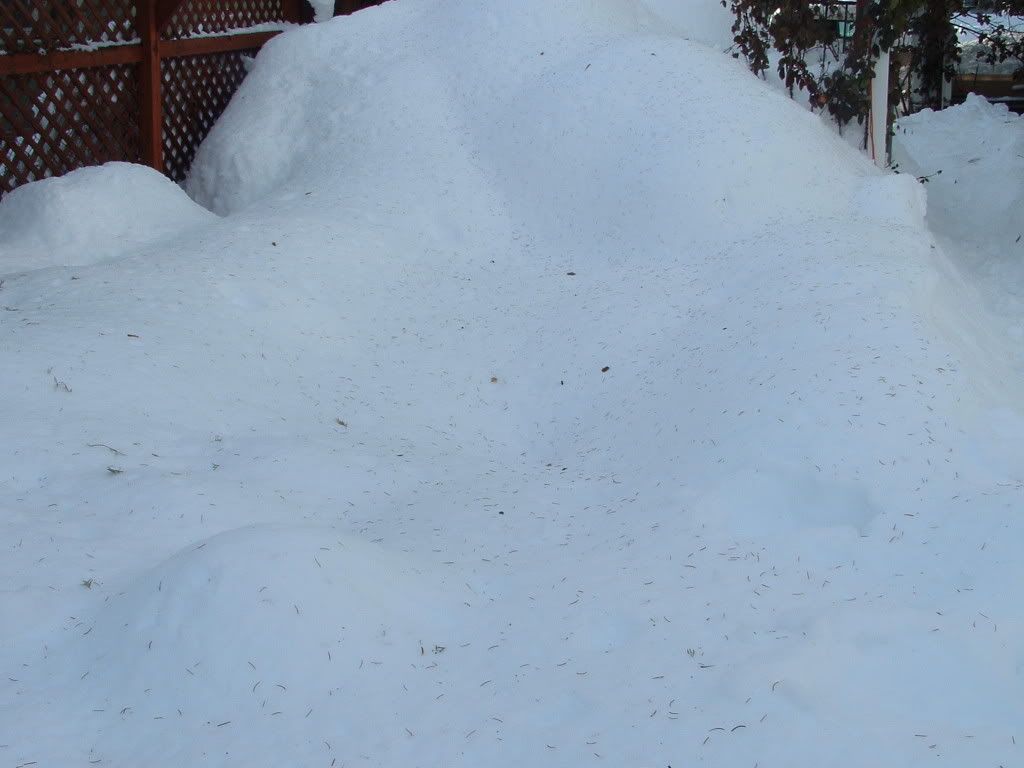 Officially, we have received 59.8 inches of snow in December, but due to compacting and some melting from sunshine and rain, I was able to measure a mere 29 inches. The previous record snowfall was set in January 1950.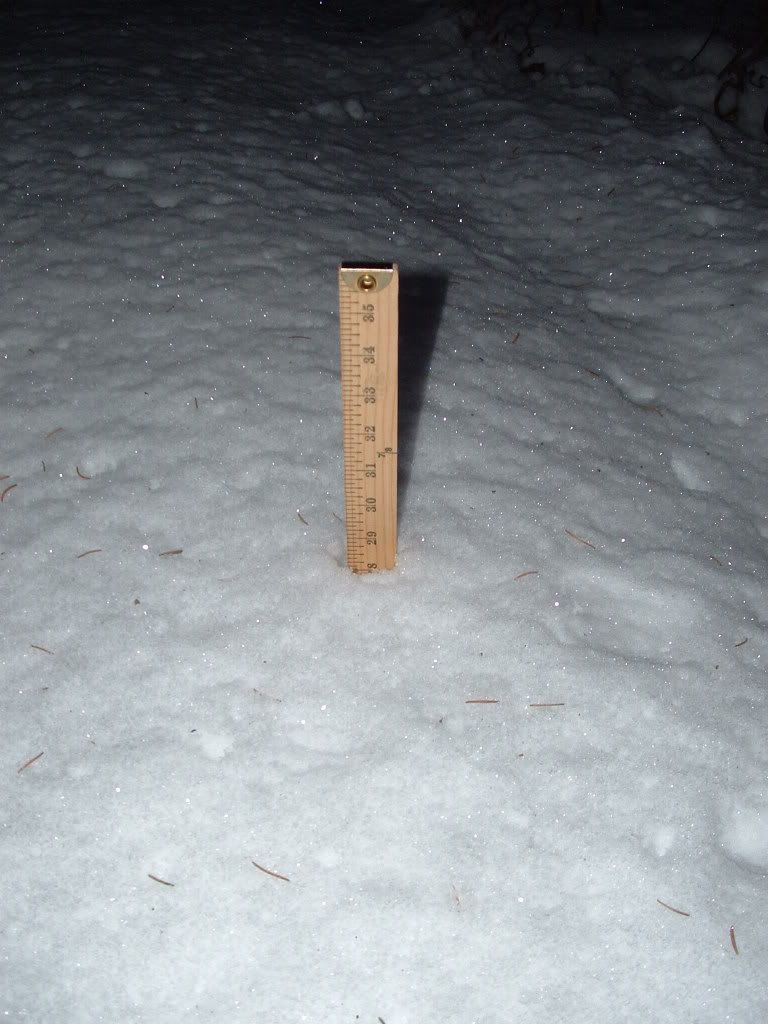 The gate that was buried, then clear, became buried again. But having had the foresight to open it before the latest round of snow, travel remains a possibility. It was necessary to move the garbage cans through this space, as there will be "no alley pick-up until further notice" the City of Spokane informed residents. The garbage trucks did not make it to our neighborhood last week, so we have quite a bit to haul to the front.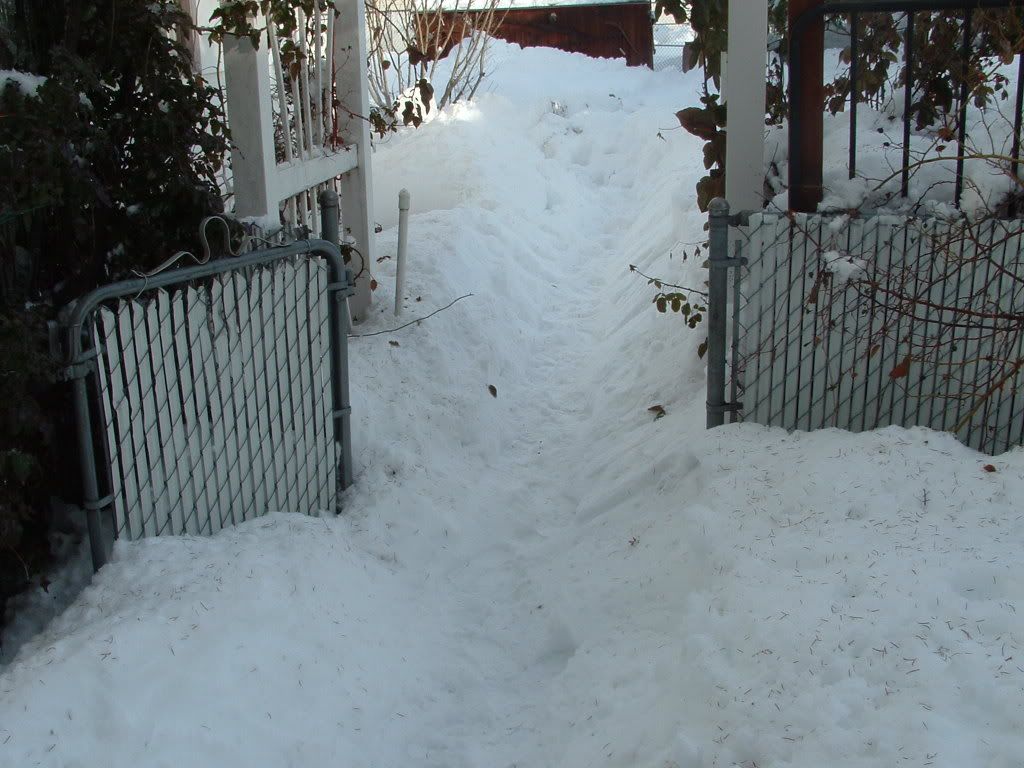 In the street, it is clear who must go to work, and who gets to stay home. Or, rather, it is clear which cars are worth trying to move, and which are not.